Melissa Jackson, A USDF Bronze, Silver and Gold medalist has had great success at the National and International levels. She has earned several regional titles and horse of the year awards.
She owns and operates Windfall Farm, a dressage training facility, located in Parrish, Florida. Melissa has trained with top dressage athletes including Todd Flettrich, Hubertus Schmidt, and Jo Hinnemann, to name a few. Button Baker has been an exciting new addition to her training program.
With such a broad knowledge base, she is able to skillfully bring up young horses or take on horses of various training levels and maximize their potential. With riders, she has a very unique ability to adjust her techniques to bring out the most in people and help them reach goals beyond what they could ever have dreamed.
She is most known for the success that she has achieved in with past dressage partner, Wellington. Highlighting their career with an invitation to the Festival of Champions in 2006 and 2007, this partnership went on to Germany to successfully compete and train under Hubertus Schmidt at the Grand Prix level.
Melissa had major success in 2013 when she secured the ride on Whirlpool, a.k.a. "Hooli". Completing their first season together, they received an invitation to the Festival of Champions by finishing 11th in the nation. Today, she rides Domani, a.k.a. "Dom". They rode with great success in the Developing Prix St. George in 2018 and they are now moving toward the Grand Prix.
With the support of her husband, John, and daughters, Jessica and Faith, Melissa is able to pursue her dreams of professional dressage and advancing to even greater levels.
She feels thankful and blessed to have an amazing family, happy, healthy horses, and such supportive clients and friends.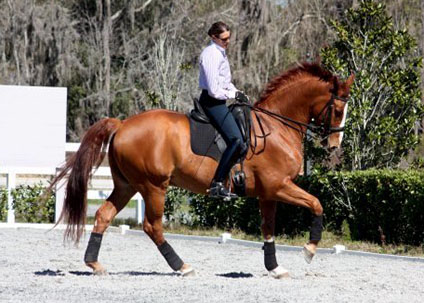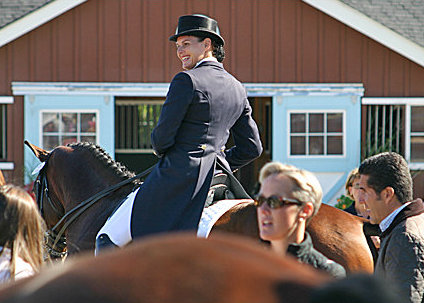 Only as high as we reach, can we grow.
Only as far as we seek, can we go.
Only as deep as we look, can we see.
Only as much as we dream, can we be.

TRAINING
Teamwork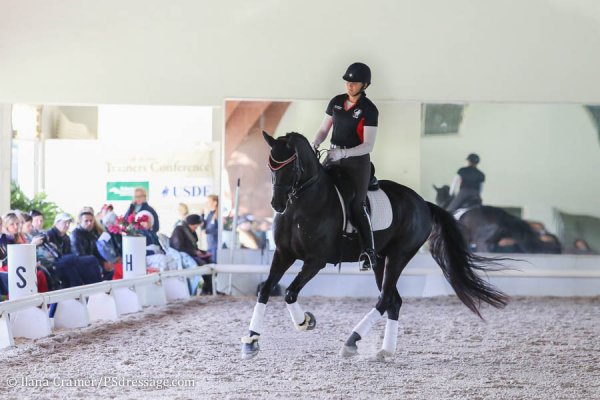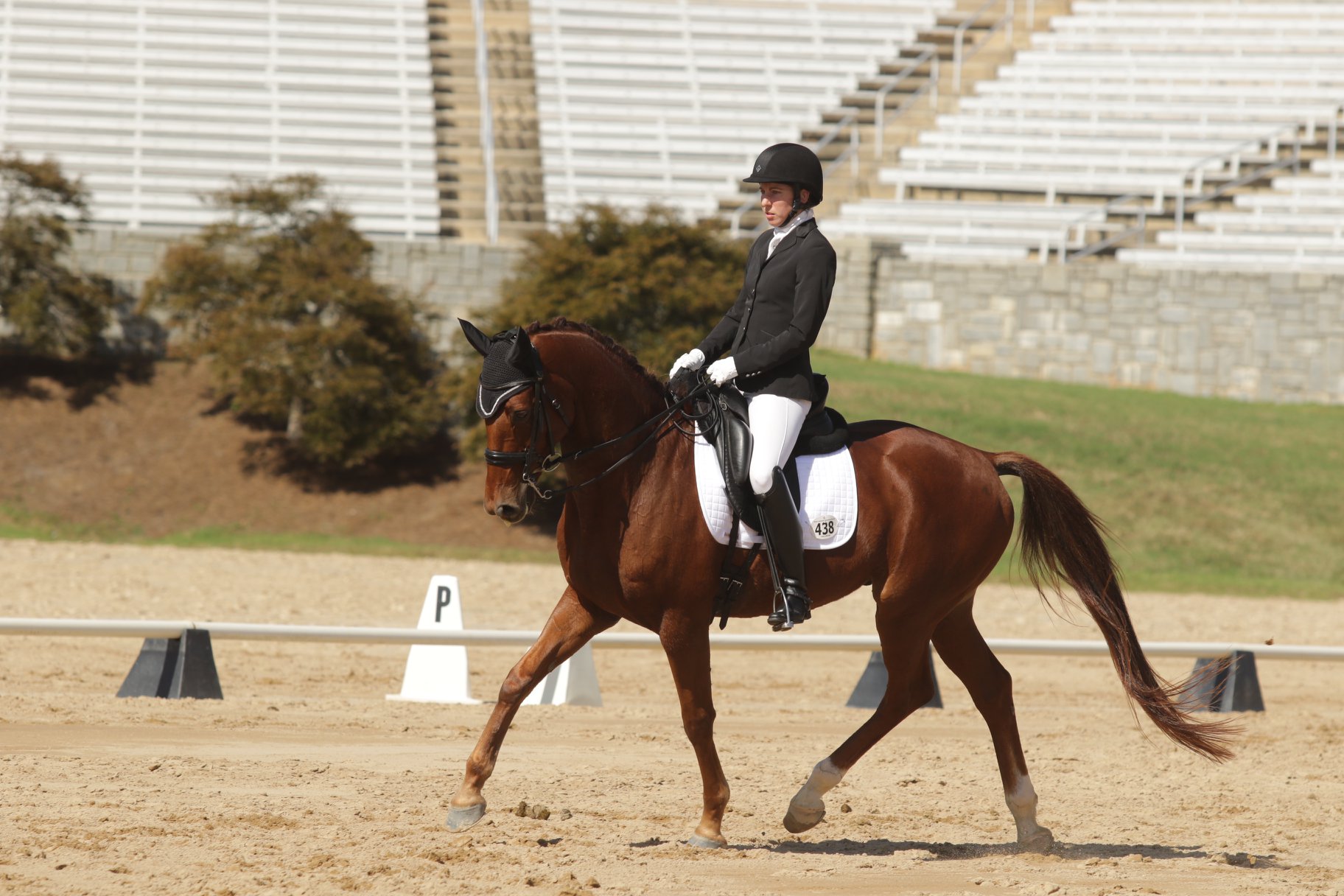 Are you interested in the art of dressage but you are not sure where to start?
Have you reached a plateau and need help figuring out why?
Are you able to generate a clear, concise plan for daily training?
Melissa Jackson Dressage teaches you to be an effective horse person, both for pleasure and for show. Learn to lead your horse to reach your dressage goals from trail riding, event riders wanting to perfect their dressage skills, dressage schooling shows to international sanctioned competitions, CDIs!
One of the most important aspects of choosing a trainer is compatibility. When you join Melissa Jackson Dressage, you are joining a family. This team considers all aspects of who you and your horse are in an effort to ensure that you are achieving the consistency and quality required to reach your goals. Melissa is a master of tailoring her approach to the individual needs of a horse and rider. Email the team now to setup a complimentary consultation to discuss your goals and determine a path forward. Some options include the below and rates starting at $95 per session and all options are available at Windfall Farms or for a small travel fee your property.
Lessons and Full Training
The standard lesson is always a favorite for getting started on a new training path.
Melissa offers per lesson or subscription rates to make it super easy to get started.
Consider a full training option for a beginning intensive for your horse to get on track with the program and then take on an increasing number of rides as you develop the skills required to maintain training with your horse.
This can also be a great option if you travel during the year so that upon your return, your horse is fit and ready to go.
Schoolmaster Lessons/Lease
If a horse is a barrier to entry or you're having trouble learning new movements on your horse, then consider lessons on one of our schoolmasters.
Occasionally they are available for lease
Intensive clinic weeks
Some of Melissa's students use these intensives as a way to:
- develop their horses through the levels without having them in full training.
- keep the horses supple and obedient as the rider's transition from full training to become the primary rider/trainer.
- ensure that the rider understand and can clearly communicate all the new things your horse has learned.
- help work through a specific training issue you may be experiencing
Melissa also hosts students to come and stay on property or at nearby accommodations (horses and riders) so that they can observe lessons, work through unmounted sessions, and train multiple times per day.
Video Lessons
Is Parrish, FL too far to travel regularly? Melissa offers video lessons in different formats to accommodate the needs of non-local students. If you have a Pixem robot camera system, simply book a lesson with Melissa and she will log onto the live training portal and be available for your lesson. Please ensure your system is up by running a quick, live lesson test at least 10 minutes prior to your lesson time in order to maximize your time with Melissa!
Competition Schooling
Nervous about a show or unsure how to help your horse be confident at a show? Melissa regularly attends local, national, and international shows where she can be available for coaching to ensure that you get into the ring with confidence and can present your best test. If you are going to a show and require Melissa, it's best to coordinate with her prior to submitting your entry to confirm that your plan and expectations are realistic. Melissa has incredible 'tricks of the trade' that help you set yourself up for success!
NEW: Dressage Clinics
The classic dressage clinic. Now that Melissa's girls are in college she is available to travel for clinics and occasionally will schedule clinics at exciting nearby locations, where a group can get off property and enjoy different scenery and trails while experiencing each others' lessons. If you are seeking a clinician who can bring meaningful results to students on the first ride, then Melissa will not disappoint. Clinics will be advertised on our Facebook page so be sure to check there often for a clinic in your area. If you don't see one, consider booking one!
Coming Soon: Monthly Demo and Symposium
Melissa hosts a monthly symposium on different topics to bring the community together and share her knowledge on everything from horsemanship and dressage, to leadership, mindset, and show preparation. Be sure to check our Facebook page for these events!
Melissa has many students who are thriving in the sport of dressage under her leadership. See some of her students on her Facebook page.
Contact us on social media or HERE to discuss your goals!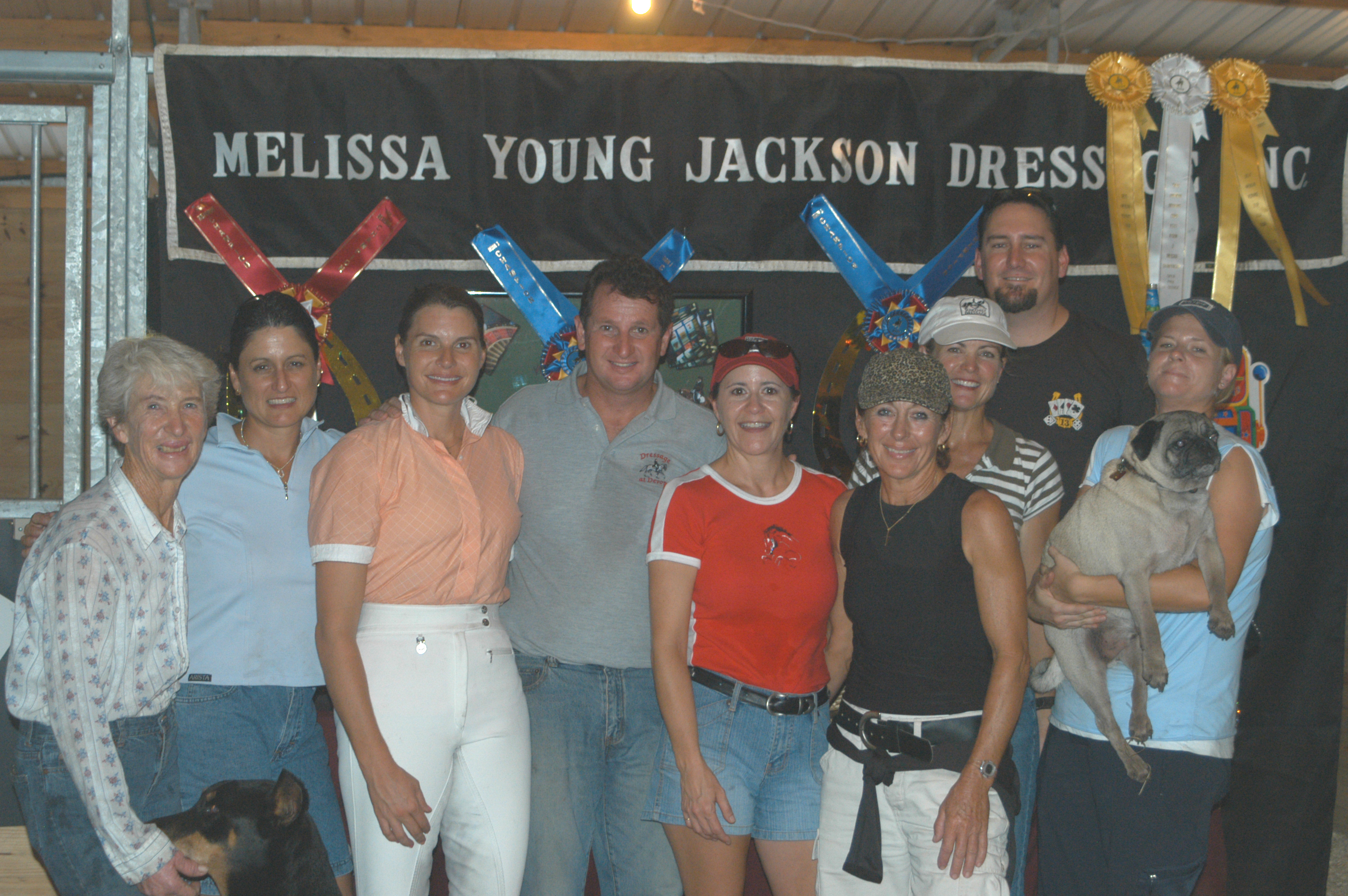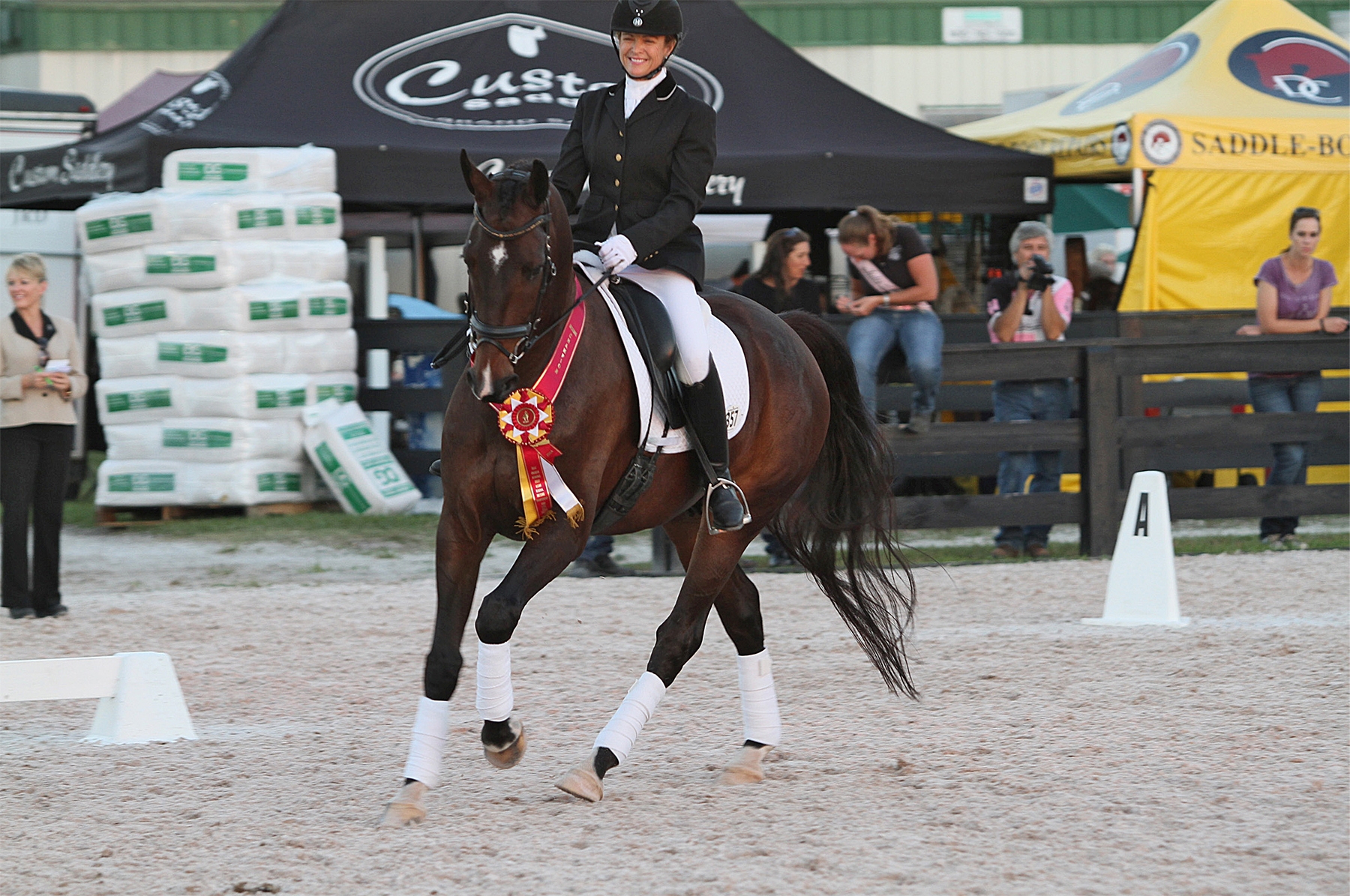 HIGHLIGHTS
Every Stride, an Adventure
2018 Markel/USEF Developing Horse Championships
8/26/2018
Domani, USEF Developing PSG - 70.403
4th place overall
---
Wellington Classic Dressage in the Tropics II
7/29/2018
Domani, USEF Developing PSG - 71.544
---
Tryon Summer Dressage 1
6/17/2018
Domani, USEF Developing PSG - 71.253
---
Florida Dressage Concours II
4/15/2018
Domani, USEF Developing PSG - 70.515